I was born in the aisle of a thrift shop. Okay, that's a lie. But I had to get your attention, because today I'm talking about my absolute favorite thing in the world: thrifting.
If you know me from my non-internet life then you probably know that I thrift shop a lot. You probably also know that I'm really good at it.
Thrifting is a culture I was introduced to back when I was a wee lass. I remember thrifting with my mom, and spending absolute hours (felt like years) in the thrift store. Thrift stores were wonderous places where me and my siblings were allowed to roam free. My favorite sections? Books, shoes and craft supplies. Even as a kid I didn't have much of an interest in toys. I wanted to MAKE things.
As a travel blogger, thrifting is a very necessary part of the lifestyle that I've chosen to lead. If I'm funneling my money toward plane tickets, it can't be flying out of my purse for designer handbags. Thrifting is a lifestyle that enables me to live my best life. And today I'm going to be giving you six of my personal tips on how to thrift shop like a pro.
1. Hydrate, Eat and Pee First
For the love of all that is sacred in this world: Eat before you go shopping. Take care of your basic needs before you even think of stepping foot in a thrift shop. Most stores will have a bathroom for you, but to be perfectly honest not even that's guaranteed. If I had a dollar for every thrifting trip that's been ruined because someone who was with me needed to pee or got hungry/thirsty, I would be a very very rich woman. Thrifting is a marathon, not a sprint. You don't walk in and out in 10 minutes. Prep before you go (sometimes I even bring snacks and a water bottle with me in my purse).
2.  Choose Your Thrift Shop Wisely
There are three kinds of thrift shops I look for.
Thrift shops in well-off areas (thrift shops are donation based, yo—do the math).
Thrift shops that are run by charities (usually these are super cheap compared to chains like Goodwill or Value Village).
Buy, Sell, Trade Shops and Consignment (this is where I buy designer items)
Which type of thrift shop you choose to go to really has to do with what you're trying to achieve. I really like having statement pieces in my wardrobe that are well made (leather boots, leather jackets, leather purses…okay, so I like leather—what of it?) so shopping at #3 type shops is important, but I usually only go into these once every two or three months. #1 shops are my weekly trips because these are where I can find cool vintage pieces that people who don't value their dead relations give away for free. One woman's trash is another lady's treasure. #2 spots are where I shop for furniture and other home items because big things you want cheap, if at all possible. You can also sometimes find other cool nuggets for really cheap at these (like when I found a pair of Frye boots for $20).
3. Know Your Brands
Here's the deal: Unless you rely solely on vintage clothing (which you might—more power to you) you probably have certain brands in your closet that you've bought recently from a normal store. Remember those brands. Take a moment to jot them down. If you don't have clothing that you love in your closet, then go to your favorite store (whether you can afford it or not) and try stuff on! Does it fit? Great, note the tags and brand. While you're in a thrift store trying new things can be great, but also knowing what works for you will allow you to make smarter decisions when purchasing.
NOTE: I will admit that I have a bit of an advantage here because I worked at a two different consignment shops in the past, but get to know the feel and look of well made clothing and it will take you far!
4. Sale Days are the Best Days
Fun fact: Thrift stores have sales too.
How do you get to know about these sales? A lot of chain stores have email lists that you can subscribe to for updates on when they have sales, but smaller stores will have sales often just based off of how long an item has been in the store. You can't always ask an employee outright what will be going on sale, soon, but you can pay attention to patterns (for example, if things that have been there one month are now on sale). There are also often sales based off of item categories (ex. all dresses, shoes). Check stores for calendars of sales dates, or check on their website.
5. Shop in Chunks
Here's a really big insider tip: I never (ever ever ever) shop an entire store at once (unless it's like the tiniest shop in the world). Why? Because that is just asking for exhaustion to set in, and this is supposed to be fun, remember!? What I usually do is hit my favorite sections (books, candles, shoes and fabric). Obviously, some days, I go in knowing that I need a pair of jeans or a dress for a party, so I'll look at those specific sections in addition to my regular ones, but like I said, I'm not trying to pass out from exhaustion. How long do I shop for? I usually shoot for around 1-2 hours.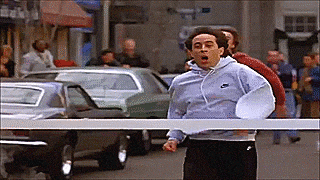 6. Don't be Disappointed if You Don't Find Anything
The beauty of thrift shopping is that you never know what you're going to find. This also means that you never know if you're going to find something. Do yourself a favor and don't pressure yourself into finding that amazing piece the first time you ever visit a shop. Have fun with the experience, and realize that sometimes it's just for the thrill of the hunt.
*Extra pro tip for introverts: Shop with headphones in and your favorite relaxing music playing.