This morning I woke up at 5am, remembering that I forgot my washcloth in Scotland. One of the easier things to replace, I wasn't that upset, but it got me thinking about how many different aspects there are to backpacking; one of the quirkiest being the bathrooms you'll find. And toilet paper. Good grief, I could write an essay on how toilet paper varies around the world.
Obviously there isn't a way to write a perfectly comprehensive guide to every bathroom in every hostel, because every single one is different, and people are different in what they think is necessary. But there are some tips I can give, based off my own experience. I wish I had a clue when I started backpacking, so think of this as your big sister giving you some tips and tricks of the trade. It should also be said that these tips pertain to women's restrooms since obviously I haven't had any  very much experience with men's.
1.   Showers
Here's the thing: you can will get absolutely disgusting when you backpack. There are reasons such as the fact that you're walking around strange cities and transportation spots, which just tend to be dirtier. And then there's the fact that you have the equivalent of a toddler on your back. Sweat happens. That being said, showers are kind of a big deal. The thing is, it's pretty hard to pinpoint when you're going to get a "good"one. This is something to pay attention to when you're booking spots, but you can also be a little more prepared by remembering:
This is not a hotel: Bring your own soap, shampoo, wash cloth, razor (which you CAN take on planes as long as they're disposable) etc.
Bring flip-flops: They weigh pretty much nothing, and can help you feel a little bit better (or a lot) if it turns out that you get a sketchy shower situation. I just like using them in general when showering in places that aren't home.
Towel: I have a really awesome backpacker's towel that dries super fast and folds up into the tiniest little square bundle. I would definitely suggest going with something like this since most hostels won't just give you towels. If they do provide you the option, you'll usually pay a small fee for "renting" one. Obviously there are exceptions (such as the hostel I'm in right now, actually) but it's better to just save the rent fee because it really does add up.
2. Toilets
First off, make sure that you understand what "toilets" means when you're booking. In the U.S. a restroom usually has a toilet and shower, but in a lot of European countries the rooms are separate. In fact, sometimes (like in France) the "toilet" is actually outside the building. Or, if you're in India, it might just be a hole in the ground.
The point is: know your country and do a little research before assuming what will be available to you. I also always travel with a mini pack of seat protectors (not much use while squatting in India) and a mini roll of toilet paper. You should be able to find both pretty easily at a local drug store or outdoor store like REI.
3. What You Should Bring: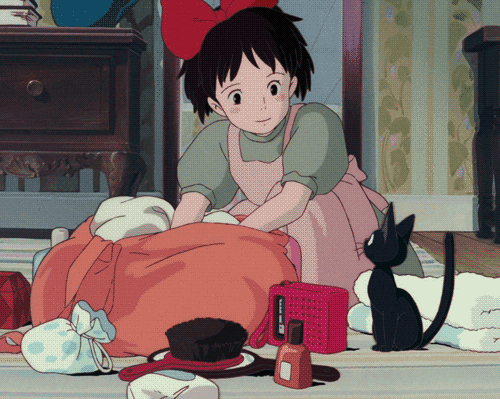 I'm a lover of lists, so I thought I would let you know what I actually bring with ME, when I'm traveling (in regards to toiletries):
Shampoo
Razor
Leave-In Conditioner (because my hair gets really matted if I don't use it #curlyhairproblems)
Washcloth
Soap bar
Shaving Cream (I bring it, and then if my pack gets too heavy, I throw it out and use soap.)
Mini TP
Seat Covers Mini Pack (2)
Easy Dry Towel
Makeup
Makeup Wipes
Mini Pack of Lysol Wipes
Hand Sanitizer
Lotion
Flip-flops
Ziplock bags (if things are still wet when I leave somewhere these come in handy)
4. Shared vs. En Suite
What type of a bathroom you have, in a hostel, can be a game changer. You might be sharing one with 40 other people (usually there are multiple toilet and/or shower stalls in this type) or you might be sharing with just the people in your room (en suite). Or, if you have a private room, you might have your own (don't assume this, some solo rooms still share).
Whichever type you have, make sure you're aware of your surroundings. If you get a room where you're sharing with a lot of other people, it's probably going to be a good idea for you to either wake up before everyone else, or take a shower mid-afternoon/evening. The busiest time I've found is right around 9am-10am. This is probably because most check-out times are around 10am and people don't usually wake up early after partying all night. I usually shoot for 6am or 7am and I have the place to myself.
If you're in an ensuite bathroom you should also pay attention to how much time you're spending in there. I'd say 15 minutes should be the tops. Most people can hold it for 15 minutes, but if you're being a 45 minute diva you'll probably make some enemies real quick.
5. Leave It Better Than It Was
So here's the deal: Unless you're in your own room (and even then, sometimes), you're going to be sharing with a lot of people. These are community spaces. Hostel workers are not your servants. Regardless of whether you're in your own room or if you're sharing with 40 other people, pick up after yourself. Whatever you do, don't leave your stuff, or traces of yourself in bathrooms (you get what I mean) when you're not in there. Take it back with you or throw it in the bin. Nobody likes a mess, and the hostel community is about being respectful of your surroundings.
Like I said, everybody and every hostel is different. What are your funny/horror bathroom stories. Or better yet, what do you pack so you're prepared for any kind of toilet type? Let me know in the comment section, below!