I am an unapologetic nerd. I was born and raised into a nerdy family, and it's just who I am as a person. When I travel, this spills over into my itinerary. I love visiting places that have literary significance, historical significance, or just allow me to buff my nerd knowledge. MOST of the time these places are museums, so I thought I would share my top five favs so if you happen to be planning a trip to Europe you can stop by some of my favorite spots. Tell them Emilee sent you. JK I definitely don't have that kind of sway…yet.
1. Parlamentarium | Brussels, Belgium | FREE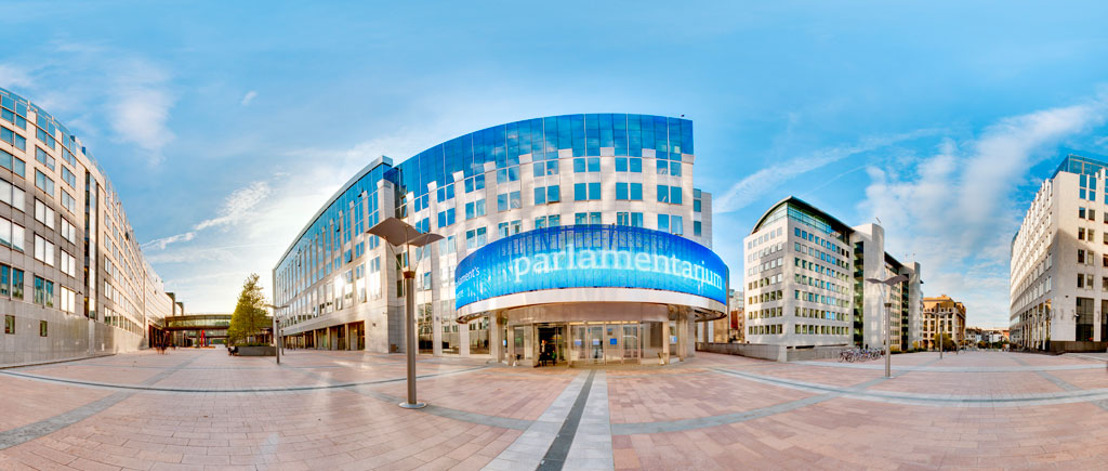 This museum
is AMAZING. And that's coming from someone who isn't even a part of the EU. At the beginning of your tour you're given a headset that walks you through the history of the EU, where it came from and how it functions today. I honestly never knew any of this information and it was such an amazing lesson in world history, and also in current economic situations in Europe. There's obviously a bit of a bias, but I felt like overall the structure of the museum was amazing and very interactive. I think I spent 2-3 hours in there.
2. The Louvre | Paris, France | $18.50
I'm sure all of you are SO SURPRISED to see this one on the list. But, really. The Louvre is one of my favorite places on the planet and I cannot emphasize enough how important it is for people to visit it. It honestly will change your life. One of the biggest mistakes that a lot of people make about The Louvre is that they go in for an hour, walk around two floors and say they've "been" to the Louvre. You're cheating yourself with this approach. I would say take a couple of days to go to the Louvre. Go a morning on one day and just sit and look at paintings. Go an evening another day and walk through the lower levels of The Louvre. Look at the Middle Eastern exhibits (which, by the way, barely anyone knows about). There is so much history in this museum it really is a must-see multi day/hour visit. While I lived in France I think I went 6 or 7 times at 2-3 hours a pop…and I still haven't seen everything.
3. The Sherlock Holmes Museum | London, England | $21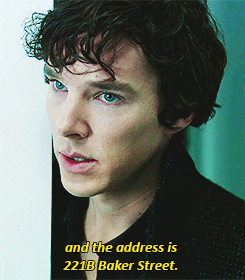 This might be the nerdiest one on the list, but I'm a pretty hard core Sherlockian, and I absolutely loved being able to visit the real 221B during my first trip to London. This museum is essentially set up as the house of Sherlock Holmes with a Victorian style guard at the front door, three levels of Sherlock Holmes related artifacts, and an over-priced gift shop. Everything you could ever want, right!? If you're a Sherlock Holmes fan like I am I would definitely recommend visiting the museum for photos if nothing else. The whole museum takes about 30 minutes to an hour to go through.

4. Titanic Museum | Belfast, N. Ireland | $25
You think you know about the Titanic because you've seen the movie? Ha. Try reliving the entire experience from day one as an immigrant in the early twentieth century to the day the ship sinks. WARNING: This museum is REALLY emotional and there is a really high chance of you feeling feels. One of the coolest parts of this museum is that the admission ticket is made to look like the tickets that were originally made for the Titanic's maiden voyage. Since I've been obsessed with the Titanic since I could read, this museum was absolutely amazing to go through. It's several floors and takes about 2-3 hours (at least) to walk through.
5. Van Gogh Museum | Amsterdam, The Netherlands | $22
Can I tell you how much I love Van Gogh? If you know me well, I probably already have…but here we are again. I distinctly remember the first time I saw an image of a Van Gogh painting. It was the same feeling I had when I first heard French. So right, and a forever part of my identity. The Van Gogh museum was a sacred space for me. From the first moment I slipped on the headphones for the self-guided tour I was completely immersed and could have been in that world of Van Gogh for forever. Not only is this museum the world's largest installment of Van Gogh paintings, but it's also such a personal experience since it's in the home country of the artist. Must see. I think I spent 2-3 hours in the museum.
6. Natural History Museum | London, England | FREE
This is actually one of my most recent visits, and GUYS, THEY HAVE DINOSAURS! I've been to London three or four times before, but I had never visited this museum until November and it was so cool. Basically everything natural history related is in this museum, and it's broken down into geology, biology and just general awesome. We actually got kicked out of this museum because it was closing, to be sure to get there early. You could easily spend 3 hours in this spot.
And that's the best of the best! What are your favorite museums? Let me know in the comments!