A while back I wrote about how I save money so I can afford to travel, and since y'all loved it, I'm back with ROUND 2!
I'm definitely not any kind of millionaire, and I don't have a limitless incomes, so traveling has to be a very intentional priority for me. I don't budget because I don't like spending money (believe me, I love spending money) but because there are some things that are just more important to me. It goes like this:
My income + Saving on everything I buy = MORE $$ FOR PLANE TICKETS (yay!)
Disclaimer: My life is my own and these tips don't/won't necessarily work for everyone or every lifestyle…duh.
1. Rewards Programs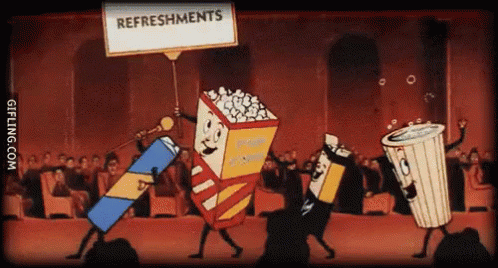 Check out the reward programs for the things you already use. Have a credit or debit card? You probably have rewards or perks. If you go to the movies a lot, like I do, then you should check out their rewards programs as well. I also make sure to always get punch cards and things like that from smaller shops because the fact is, they usually don't expire, and I've got a whole lot of free food/drinks for spending money I'd already be spending.
2. Mailing Lists 
So, call me old fashioned, but I actually use the U.S. mail system. This is how I get birthday specials, coupons for artsy sh*t and also how I keep up with the art world around Seattle. You'd probably be surprised how many mailing lists you're missing out on, and what they'll send you. (On another note, don't forget to sign up for email lists)
3. Get High Off Learning

Can I just tell you how much I love taking free learning/educational courses? Not only does it give me a ton to talk about with people, but it also nourishes my mind when I'd probably be out doing something stupid because I'm "bored." My favorite go-to is Khan Academy, but there are actually a ton out there. A quick Google search can usually find you a million and one to choose from.
*Fun fact: I got my last job because I self taught myself techniques from online courses.
4. No Alcohol Or Coffee
Here's a fun fact: I don't drink alcohol or coffee. There are a couple reasons for this, including (but not limited to) the fact that alcohol makes me pass out on the first sip and coffee puts me to sleep (#ADHD) but this also allows me to save a whole ton of money. If I do need to hang out in a coffee shop, or get some caffeine, I usually stick with tea. As for alcohol, I just lie and always say I'm the designated driver.
5. Car Sharing
I'm a huge advocate for public transportation, but I also use car sharing services like Car2Go and ReachNow. Both of these services allow me to use a vehicle when I'm in a hurry, or when I need to transport things like groceries. Overall, it takes such a huge load off my mind to know there's an independent way for me to get around that's WAY cheaper than Uber (Car2Go starts at $.35/minute).
6. I Have Roommates
I actually hate the idea of living alone, so this one's easier for me. As we all know, Seattle's a pretty expensive city. So to help with the cost, I live with three other awesome women in a house. Some people have issues with this, but as long as student loans rule the universe I think it's a great way to save money while being able to afford city living. Especially when moving home to your parent's basement isn't an option.
7. Cook At Home Date Nights
I really love to cook, but I absolutely hate cooking for one. Seriously, I'll eat a bowl of cereal for dinner, rather than cook myself a solo meal. That being said, date nights are a great time to step into the kitchen and get yo' pizza on. The best part of cooking with someone you care about is that it's inexpensive fun, there's a tasty end result, and you get to make fun of them, you get to encourage the other person's cooking efforts.
8. L-I-B-R-A-R-Y
I actually almost broke this rule recently, because I really wanted a book and almost cracked and bought it from Amazon. But then it came from the library, and I reminded myself why I keep things in my Amazon cart rather than allowing my impulsive self buy all the things. Books are my weakness, I'm not gonna lie.
9. Blow Money On Some Things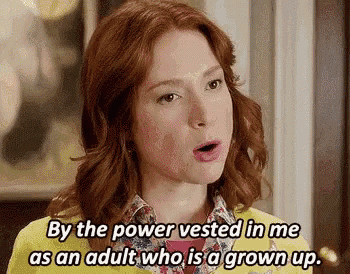 Here's the deal. I don't hoard money. I save money for things that I want (even if that's for retirement, that's still something I want…down the road). I do, however, have a list of things that are important to me (plane tickets, shoes, art supplies) so I have a rule: When those more expensive things are available at a great price, I throw down on them. This actually ends up saving me more money because when I don't feel like I'm depriving myself, which means I'm more likely to save.
Don't live a completely miserable life in order to save money. It's about being smarter, not living in a blackhole of misery.
10. Stare At Your Finances
Grab a glass of grape juice 'cause shit's about to get real (sorry mom). Every now and then you're going to need to take a deep breathe and look over your finances. It's not fun. Believe me, I know. But if you're keeping careful track of what you're spending I promise it will get less painful as time goes by. Some people recommend apps and spreadsheets for this, but honestly I just go through my bank statements. The truth will set you free.
11. Pay MORE For Student Loans
Here's a fun fact: By paying more on student loans you're actually paying less on your loans. Your mind is blown, I know. I usually pay an extra 25% on each of my loan payments because as "little" as that sounds, it actually really adds up over the 10 year span of time. See if you can pull a little more money in that direction. If you end up with a chunk of change from some random life, that's also a great time to make sure it goes toward paying off, rather than partying.
12. Buy Refurbished Electronics…On Holidays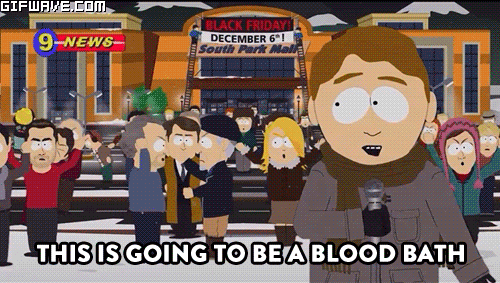 I love Black Friday. Not because I go stand in lines at 3am, but because that's the time when I purchase my electronics—it's when I bought my action camera, DSLR, and tablet. Why? Because it makes sense.
If you're research the electronics you want to purchase, then you know exactly what you're in the market for, right? Now all you have to do is find the online shop with the biggest sale. Also, whenever you can, try to buy refurbished!
13. Buy Essentials When They're On Sale, Not When You Need Them
Again, this does not mean hoarding like a squirrel. But there are some things that you're going to use, because it's a part of your daily routine. For instance, yesterday I bought makeup removal wipes in bulk. Am I going to use 100 makeup wipes in the next week? No. But I do use them on a daily basis, so I know that if I buy them when they're $3/pack, instead of $8/pack, I'm ultimately saving money. Have a mental or physical list of the things that you continually use (for me it's usually toiletries, cleaning and bathroom supplies) can save you a whole lot down the line.
14. Download App Alerts 
A lot of the time people think I'm texting when I'm checking my phone, but usually I'm looking at some kind of alert. No, not from Snapchat (because I hate it…story for another time). I sign up for a few different store apps that send me special promotional deals and alerts when there are coupons or cheap prices for things. This is anything from art supplies to plane tickets to groceries. If there's somewhere you shop a lot—download the app!
What about you guys? What are your favorite ways to save money? Leave yours in the comment section below!