I definitely don't live a standard life. And the thing about being a risk taker is that sometimes things fall short. And other times, everything falls short at the same time. Which is pretty much what happened last week. Let's just say a lot of things crashed and burned. But that's life, isn't it? One minute everything is one way, and in an instant shit changes.
Since it seems like a lot of people in my life are experiencing chaos hitting the fan, I thought I would share some of my go-to techniques for staying grounded when life isn't playing nice. Here they are, in no particular order:
1. Gardening
I've loved gardening since I was born. No joke. I think my love of gardening came from my Irish/English grandpa who always had a massive garden and would teach me how to take care of each plant and honor the earth it was planted in. Being around plants soothes me. At the moment I've created a bit of a garden with some vegetables, roses, herbs and the most beautiful hydrangea ever. When I'm feeling super stressed out I go and sit out on my porch and just take in the reminder that growth will still happen, no matter what life feels like at the moment.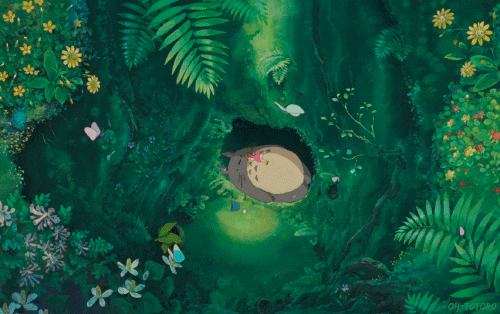 2. Reading
I own more books than is probably healthy, and I try really hard to manage my addiction to buying them. This one I blame on my mom, since I grew up with an entire library to choose from. I love the wisdom and dependability of books. They're still going to be there waiting for you to learn, or love, or let you leap into a fire pit to save an entire world. Who cares how your day way? There are adventures to be had. Right now I'm reading these books:
The First American
How We Got to Now
The Name of the Wind
3. Meditation/Prayer
If you've followed along on this blog for a while, you know that I'm a Christian and my faith is a really important way for me to bring balance to my life and worldview. When things get hectic and chaotic I take time to step back. I turn off my electronics and meditate to recenter. I think this is a really important part of being human, whether you're connecting religion to it or not. Because when we find peace in ourselves, the outside world has a way of falling together, as well.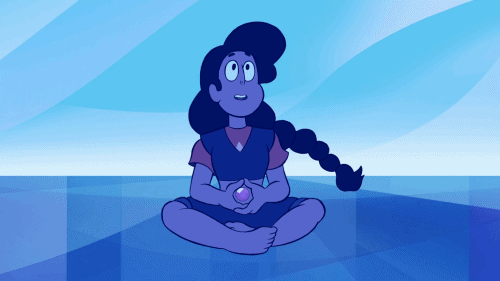 4. Art/Cooking
I'm an artist and I do art. A lot. Whether it's knitting, crochet, painting, cross-stitch (my latest craze), sewing, or making a recipe from scratch, creating with my hands brings me back to my center and calms me. I've always been like this, and I think it's the same for a lot of people in my family. We're makers. It's in our DNA. We couldn't stop even if we wanted to. 
5. Standing on my bed and lip syncing to Miley Cyrus
Ha. Ha. You thought these were all going to be adult and normal. Gotcha! I'm a huge Miley Cyrus fan (judge me if you must, you scoundrel) and I've found that her album Bangerz is just about the perfect lip syncing music to get that "F U" attitude off your heart. Be thou warned, that these are explicit lyrics. But, ya know, sometimes you need so yell a few swear words to get your mind back on track. The point is, have fun. You'll be amazed how much of a difference it makes.
What do you do to re-center yourself? I'd love to hear about it!